Our Values Remain Constant & Unwavering
We have more than 37 years of rich history in empowering the logistics industry. From humble beginnings as a one man and one van operator. Shalom Movers have grown to be a full logistics solutions provider. Our values to provide quality moving services and peace of mind remain constant and unwavering.
Today, Shalom Movers and Shang Rong houses over 200 employees and more than 80 mobile assets being one of the largest moving companies in Singapore. Our list of services have also extended beyond just domestic moving.We are specialised in moving heavy objects such as Pianos, Organs, Safes and many others. We also provide international relocation with long or short term warehousing solution, At the same disposing and recycling of textile materials
At Shalom Movers, our organisation's growth strategy is believing in continuous improvement. With strategic partnerships, we can leverage on learning and development as a major driving force behind tomorrow's success.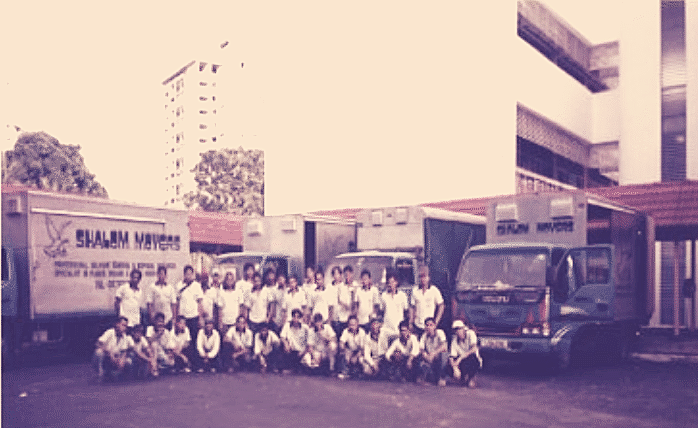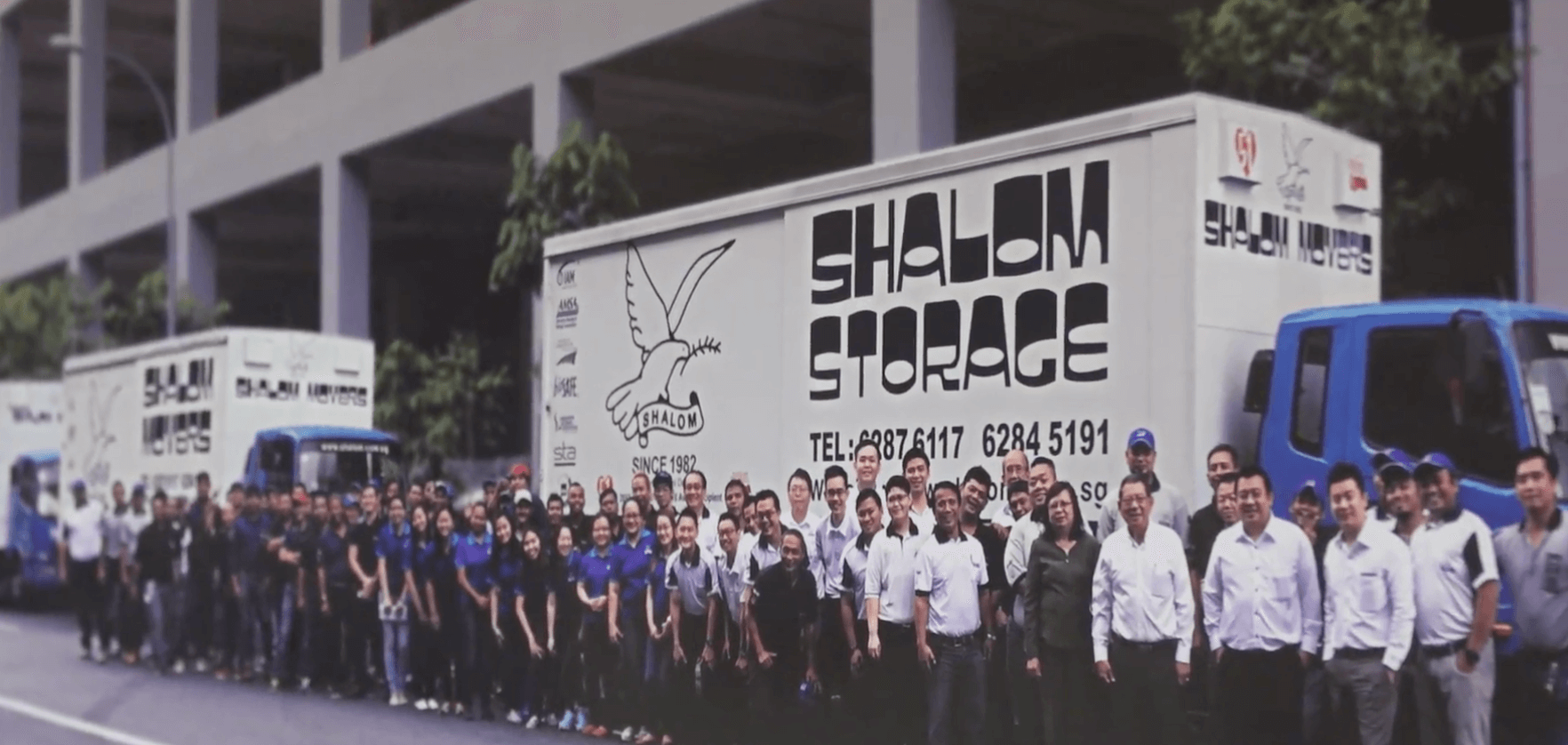 Our Mission
To be a World Class
International Mover
Our Vision
To provide Trustworthy, Reliable, Efficient & Excellent Service (TREES) through continuous improvement.
Our Values
Safety, Honesty, Assurance, Lifelong Learning, Ownership & Mastery
Learning & Development
We are a certified on-job-training centre endorsed by the Institute of Technical Education and Approved Training Organisation endorsed by the Workforce Singapore. In the last decade, Shalom Movers has partnered with schools and government agencies to embrace external environment changes and growing with disruptive innovation. Our commitment and partnership in associations have brought us to greater heights as we formed strong relationships in the logistics industry. We also play a part in both national business development planning while tackling the critical environmental issues at the same time.
We Build People Before Business
With continuous improvement as our organisation's mission, we have launched #ShalomCares Campaign to dedicate and focus on a comprehensive list of areas. Our campaign covers from Employees' well-being, Learning and development, Processes Enhancements, Workplace Diversity to External Relationships with Partners, Social Issues and Corporate Social Responsibilities.
We highly anticipate that our efforts will produce impacts and contribute to the constitution of the present and future society.
We are a proud member
Through years of commitment and strong beliefs, we have built a robust learning culture and extensive partnerships around the world.