The Piano is a delicate music instrument that requires precision and delicate handling, even when it is stationary. Hence if you're looking into moving or relocating your residence and you have a piano, then you're set for a tremendous challenge that lies ahead. Moving a Piano itself is a challenge that requires careful planning and serious help. Here are three reasons why moving a Piano is not for the faint-hearted:
A standard Piano can weigh somewhere between 300 – 500 KG.
A piano is not cheap. A typical piano can cost somewhere between $3,000 to $50,000, depending on the brand and tuning. Mishandling or breaking one is like having a sharp knife stabbed into your heart.
Change in Piano sound tuning when exposed to climate change, such as moving from a dry location to a humid location such as Singapore!
If you think this is not a task for you, why not consider engaging professional movers or removalist in Singapore to help you move your piano? If budget or time is not on your side, it is still possible to move your piano with a couple of your friends but we highly discourage in doing so. Heavy piano requires exceptional care and special equipment that only true professional movers in Singapore can provide.
Still thinking to move a piano on your own? We like the enthusiasm and here are a couple of moving tips for a piano in Singapore:
Wrapping Materials
You'll need to start sourcing for wrapping blanket to protect your piano during the moving process. Start by buying or sourcing for as many wrapping resources as you can. With these newly obtained wrapping blanked, start by wrapping to cover your entire piano. The main purpose of doing so is to prevent accidental scratch when moving your piano out from your house and into your new location.
Depending on the type of piano you're moving, you'll also need specialized equipment to move the piano. Granted, they're heavy but with piano dollies or a skid board, you can move your piano easily when on the ground (make sure they are strapped properly).
Helpers And A lot of Them
The minimum number of men needed for moving a piano is 4, although we recommend somewhere between 6-7 people. It's best to ask for help from your friends who are also stronger. When moving the piano, make sure they are appropriately dressed and all safety precautions or equipment are handled properly to reduce the risk of injury.
Plan Your Route
When moving your piano, you must plan your route inside your house carefully. Avoid narrow hallways or staircases unless necessary. Make sure there is adequate space to move your piano. One of the best practice to do is to take a measuring tape and measure the clearance distance, then give some space allowance for moving.
If there is a sharp corner within a narrow hallway, stick some bubble wrap padding around the corner to avoid damages to both the piano and your wall when moving. Temporarily move other furniture away to make way for the piano.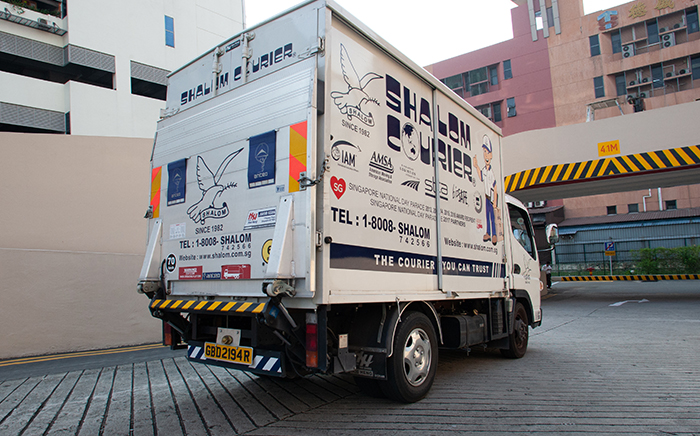 When moving your piano, try to secure a truck with a hydraulic lift to make your job easier. Hydraulic lift shifts all the heavy lifting tasks to the machinery and reduces the risk of damage or injury.
Tuning Your Piano
Although you have carefully planned the moving process and ensured that the piano is secured safely, there is still a risk of your piano getting out of tune. This is inevitable as the piano is a piece of sensitive equipment. A slight variation in movement or even the climate can risk getting your piano out of tune. Fortunately, there are professionals out there who can assist you to tune your piano back to the original setting.
Conclusion
You need to know the potential risks of your decision if you choose to move the piano on our own. Engage in professional help whenever possible, to minimize the risk of damage and injury to you and your helpers. There are plenty of companies offering moving services in Singapore that can help you transport your piano safely and securely to your new destination. After all, companies offering moving services in Singapore can move the piano with ease thanks to their experience in moving lots of piano around Singapore.